Super Refined Sugar 25 Icumsa Max
---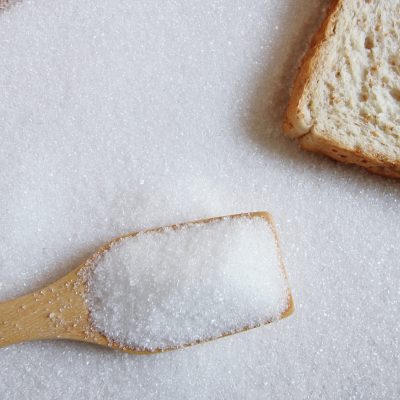 | | |
| --- | --- |
| Colour | MAX. 25 Icumsa |
| Polarization | MIN. 99.9 % Degree Polarization (0Z) |
| Moisture | MAX. 0.04 % by weight |
| Conductivity Ash | MAX. 0.015 % by weight |
| Invert Sugar | MAX. 0.03 % by weight |
| Average Size | 0.6 mm. |
| Target M.A. | 0.40 - 0.80 mm. |
| Sediments | MAX. 0.02 % by weight |
| Arsenic | MAX. 0.50mg/kg |
| Lead | MAX. 0.50mg/kg |
| Copper | MAX. 1.50mg/kg |
| Pesticide | NONE |
| Sulphur Doixide | NONE |
| Pathogenic Bacteria | NONE |
| Coli-form Bacteria | MAX. 1 CFU/10 GM |
| E. Coli | NONE |
| Yeast & Mold | MAX. 10 CFU/10 GM |
     Sugar has made from good quality of cane and had been through production moderate processing under control by Ministry of Industry which required world class standard.
     We offer natural goods to you. To serve you a white clear crystal we mixed the raw liquid sugar with the milk of lime the carbon dioxide gas bubbled throughout. Thus, they create (CaCO3) which absorbs these dissolved impurities so juice can be filtered out easily. For next process we pass the juice into raisin tank to reduce the color.
We will process shipment within 20 working days after receive confirm payment as per payment clauses of the contract agreement.
Documents Free for charges :
(A) COMPLETE SET OF SIGNED CLEAN "ON BOARD" BILL(S) OF LADING.
(B) CERTIFICATE OF ORIGIN BY CHAMBER OF COMMERCE.
(C) CERTIFICATE OF WEIGHT AND QUALITY BY INDEPENDENT SURVEYOR.
(D) COMMERCIAL INVOICE AND PACKING LIST.
Documents charges as per Thailand Sugar export standard :
(A) ANAYLYSIS AND HEALTH CERTIFICATE OR HEALTH CERTIFICATE AT US$ 300.00 PER SAMPLE/SHIPMENT.
(B) RADIOACTIVITY MEASUREMENT CERTIFICATE AT US$50.00 PER SET OF DOCUMENT.
(C) GSTP AT US$ 25.00 PER SET OF DOCUMENT.
(D) PHYTOSANIT A CERTIFICATE AT US$ 300.00 PER SHIPMENT.
(E) GSP FORM "A" AT US$ 25.00 PER SET OF DOCUMENT.
(F) NON GMO CERTIFICATE AT US$ 50.00 PER SET OF DOCUMENT.
(H) OTHER DOCUMENT AS PER THE SELLER'S ADVICE.